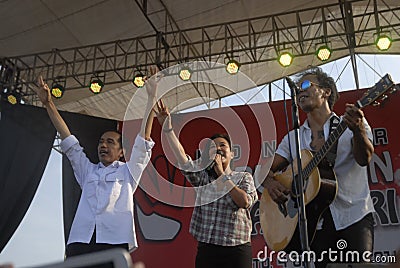 We attempt to make one thing completely different than just a music. There appears to be traces of Western classical, bona fide Indo-raga (within the opener "Piece for E-Flat Soprano Saxophone, Guitar, and Thumb Piano), jazz, free-kind folks, psychedelia and even exotic Center Japanese scales (as heard on tracks like "Giraffes.") Tracks that lack percussion and deal with complicated melodic counterpoint (such because the percussionless "Episode") and people who solely rely on percussion such as the aptly named "Percussion Dance" which brings out an interesting array of drum interaction and cymbal action.
While the style would continue on and would controversial peak with John McLaughlin's led Shakti within the 70s, THE CELEIB FOLKS created a tiny but authentically sounding relic of the period that sounds precisely what you would imagine raga rock to sound like for those who had by no means experienced it earlier than.
This live performance is an intercultural journey undertaken by the gypsy tradition of Flamenco in Spain into its Indian roots along a path that returns to the south of India in an emotional encounter between Flamenco music, voices, Carnatic and Hindustani compositions and Flamenco dancing strategies.
The music flows very similar to an Indian raga in a linear approach with the percussion preserving a constant rhythm while the strings and winds are allowed to drift off into a fantasy world as they create fluttering melodies and construct up rigidity until they transmogrify into too-fast-to-hear-individual- notes-ish type droning.
Nicole Ballosingh was among the first local gospel artistes to make use of soca music in her ministry, which she began doing in a time when many Christians held the belief that soca, calypso and different musical kinds have been, properly, evil.